There's a lot of talk about the rise in popularity of living in vans, or Van Life. Many people see it as being a cool way to live. For some people, this idea might be more like a nightmare. So is van life right for you?
If you enjoy spending time outdoors, being independent, and having new experiences, then van life might be for you. Van life is a great way to see the world and meet new people. It can be challenging at times, but it's also very rewarding. If you're thinking about giving van life a try, here are some things to consider.
Basic Questions To Consider Van Life
Do you like spending time outdoors?
One of the best parts of van life is that you can spend as much time outdoors as you want. If you enjoy hiking, camping, fishing, or just being in nature, then van life is a great way to get closer to the outdoor lifestyle you love.
Are you independent?
Van life requires a lot of self-sufficiency and independence. If you're the type of person who likes to do things on your own and isn't afraid of a little hard work, then van life is definitely for you.
Do you like meeting new people?
One of the great things about van life is that you meet so many new and interesting people. Whether you're staying in campgrounds or parking in city neighborhoods, chances are good that you'll meet someone new every day.
So, are you ready for van life? If you answered yes to these questions, then the answer is probably yes. Give it a try and see how much fun (and adventure)you can have.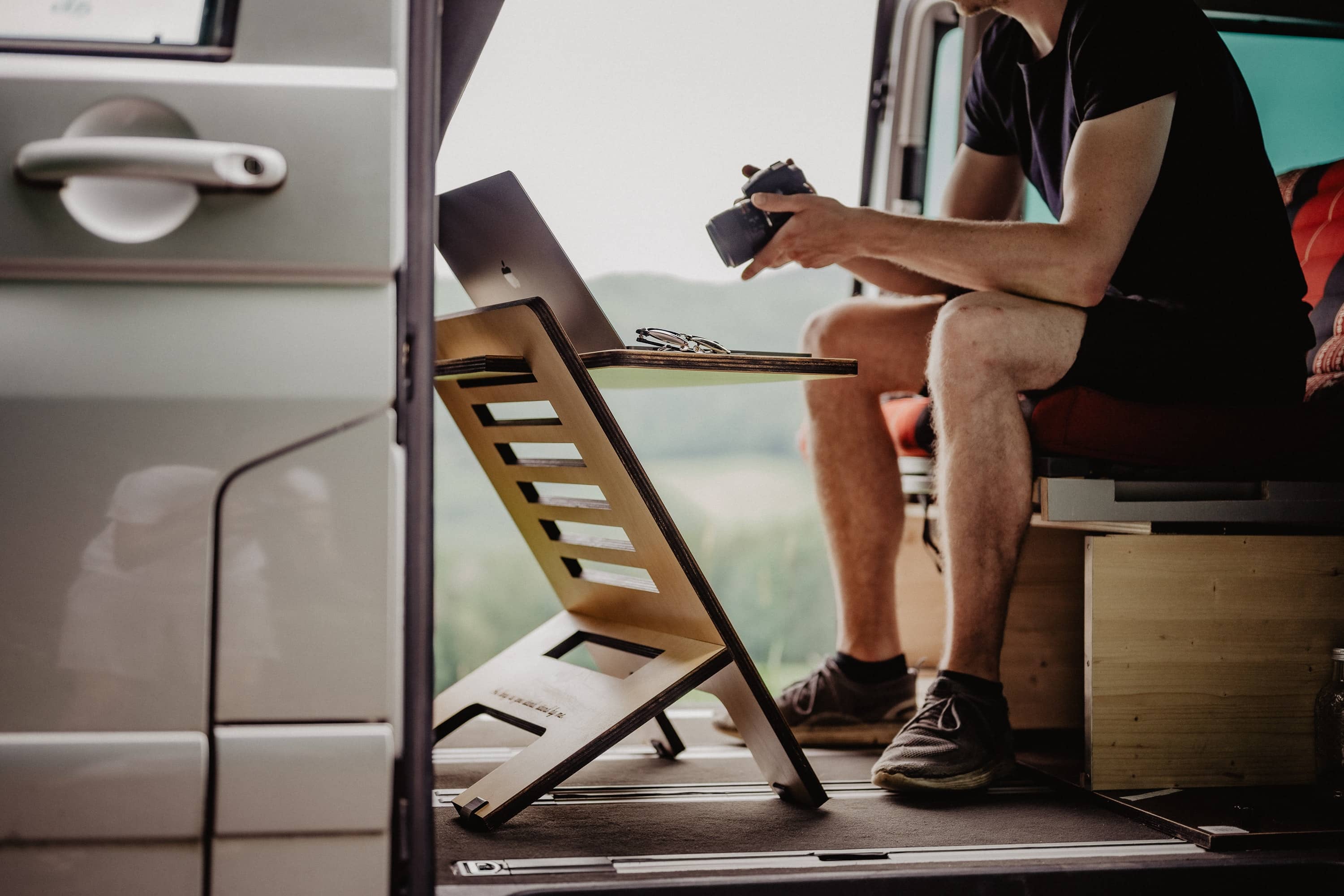 What is Van Life?
Van life is a term used to describe the simple, nomadic lifestyle of living in a van. It can be full-time or part-time, temporary or permanent. For some, it's a way to save money on rent or travel the world; for others, it's a permanent lifestyle choice.
There are many different ways to live the van life. Some people choose to live in their vans permanently, while others use them as temporary homes on the road. There are also those who live in vans part-time, using them as mobile offices or weekend getaways.
No matter how you choose to live the van life, there are some things that are essential for making it work. You need a reliable vehicle, of course, but you also need a good sense of adventure and a willingness to embrace simplicity.
If you're thinking about giving van life a try, ask yourself these questions first:
Are you comfortable with minimalism?
Can you handle being away from family and friends for long periods of time?
Are you prepared to deal with challenging driving conditions and mechanical issues?
Do you have a flexible schedule that will allow you to move around often?
Is Van Life For You?
If you enjoy simplicity, being outdoors, and meeting new people, then van life may be for you! Living in a van can be a freeing experience, allowing you to travel and explore new places without the burden of rent or a mortgage. It can also be a great way to meet other like-minded people and form lasting friendships.
Of course, van life isn't for everyone. If you enjoy your creature comforts and don't mind spending a little more money on rent or a mortgage, then staying in an apartment or house may be the better option for you. But if you're looking for an adventure and are willing to sacrifice some of the conveniences of traditional living, then van life could be perfect for you!
If you thrive on adventure and freedom, then van life is definitely for you! If you're the type of person that loves being outdoors and enjoys a more nomadic lifestyle, then van life is perfect. However, if you prefer a more traditional, stationary lifestyle then van life may not be for you. It's important to really think about what you want out of life and if van life aligns with those goals.
Van life is a lifestyle on the go. You may want to consider having reliable internet on the go that suits your lifestyle.
Why Is It Important For Van Lifers To Have An Internet Connection On The Go
There are a few key reasons why having an internet connection is important for those living the van life. First, it allows for easy communication with family and friends who may not be able to come to visit often. Additionally, it gives van lifers the ability to work remotely if they desire, as well as access to online resources that can make day-to-day life more convenient (think streaming entertainment and GPS). Finally, staying connected online can be a lifesaver in case of emergencies. Mobile hotspot is one of the favored internet connection on the go of van lifers out there.
If you're the type of person who enjoys adventure, freedom, and being outdoors, then van life is definitely for you. It's a great way to see the world and experience new things, while still having all the comforts of home. Of course, it's not for everyone, but if you think it might be something you'd enjoy, definitely give it a try. You might just surprise yourself with living a van life.